Automatic Lifting Cat Toy
The Appearance of electric automatic lifting cat toy is like listening to a small cat simple atmosphere upper class.
The cat can play by itself without affecting your work. (this product needs to be equipped with two AAA batteries, but the product does not contain a battery).
Clip it on the desktop, clip it on the cat table to play with the cat, take the cat to exercise.
When the toy is triggered, it can be turned off automatically for about 5 minutes, or the button can be turned off again during the operation of the toy.
The hairball can be replaced with other toys, your cat will fall in love with it.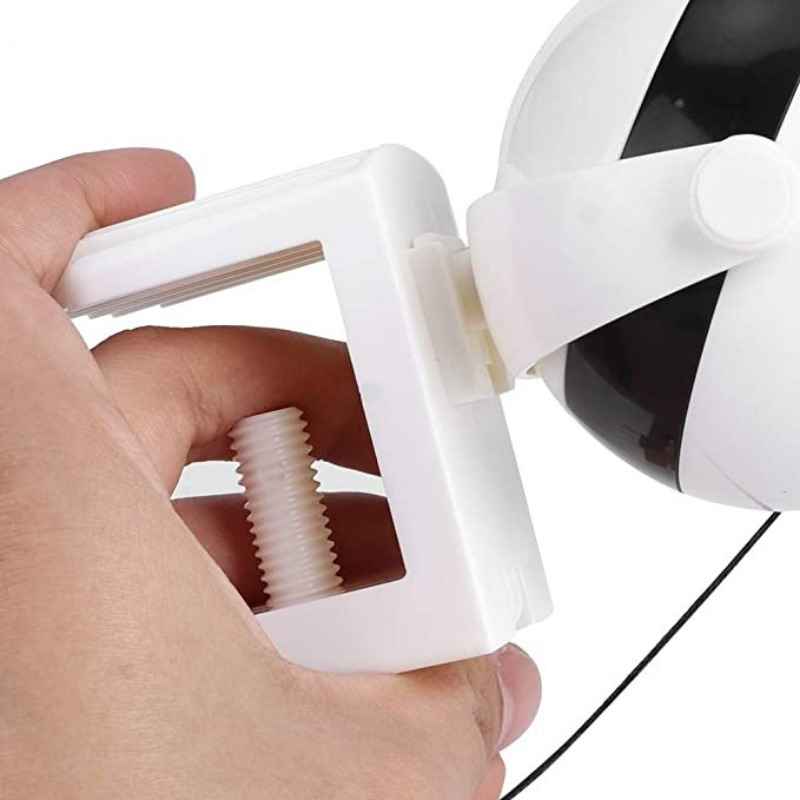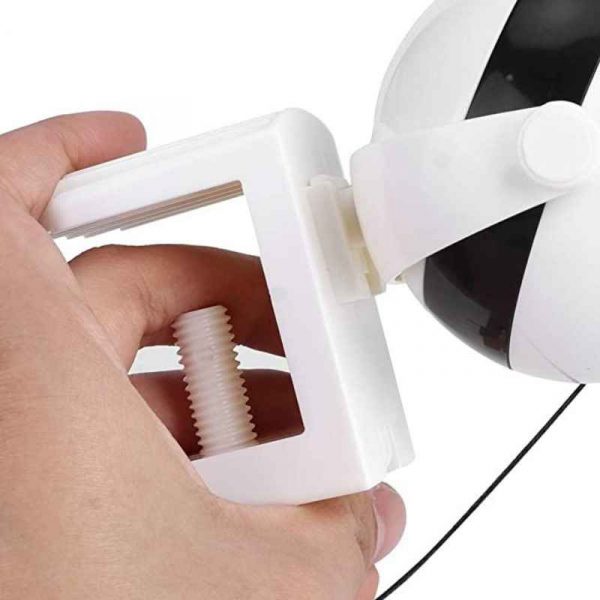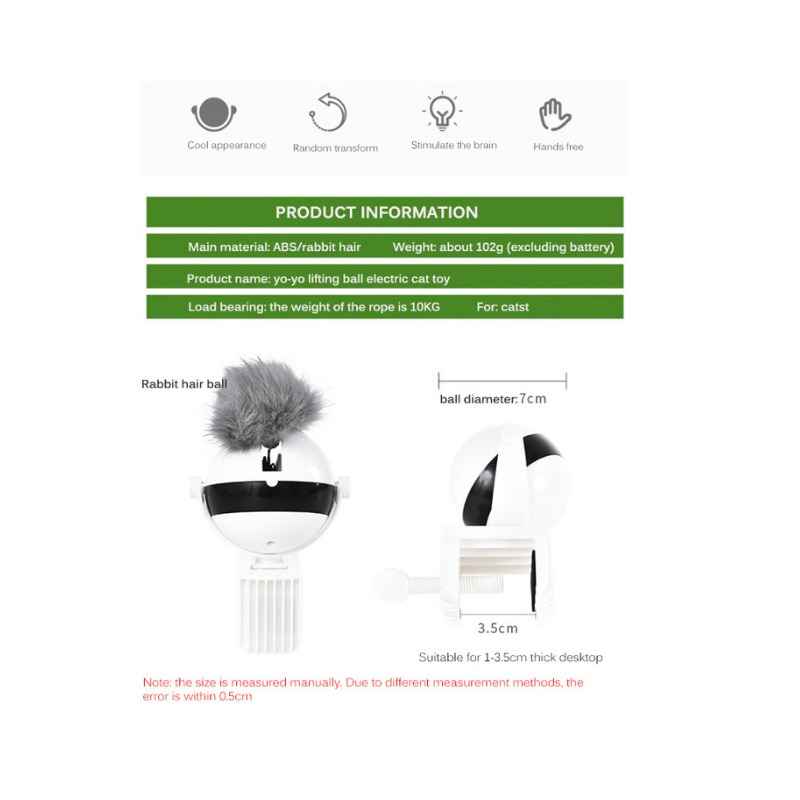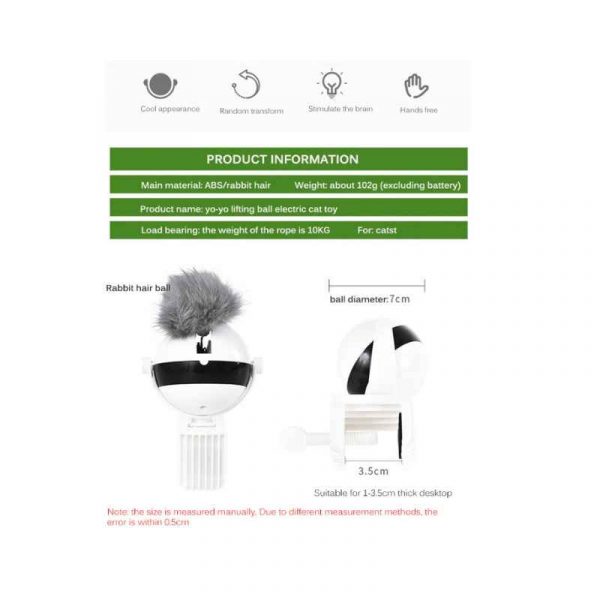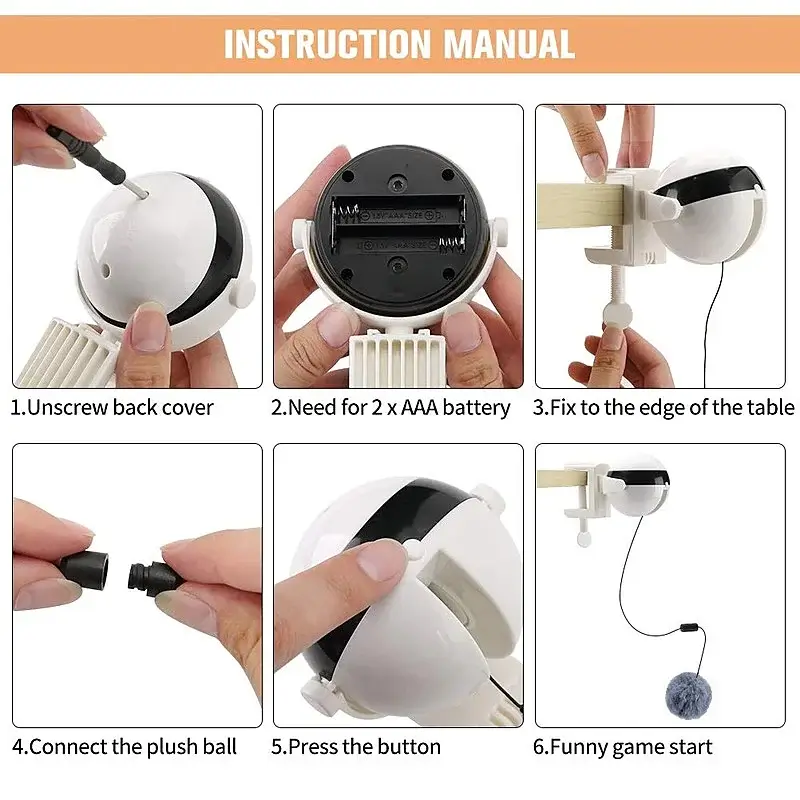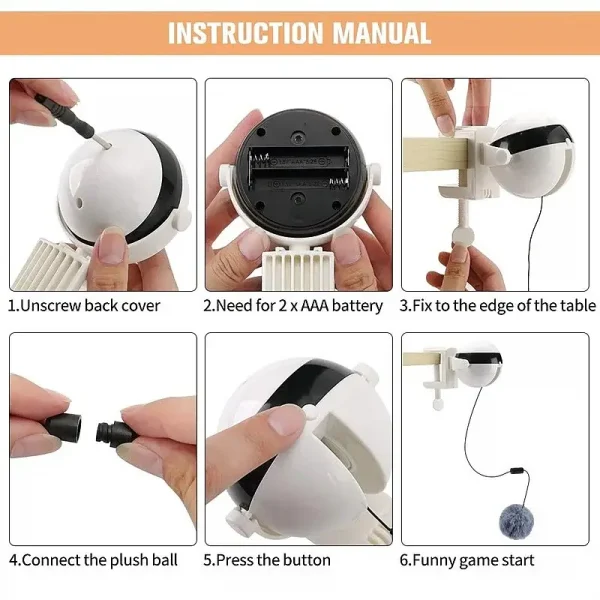 Package includes:
1* Cat Toy Ball
Need an affordable Electric automatic lifting cat toy? Check out our new collection for more.
FAQs
Do I need to set up an account to place an order?
You can shop at womanfeeling, either by registering with us or using a guest account to checkout.
How do I make an account?
Simply click Create an Account, enter the required details & submit the form.
How do I select items to purchase?
As you browse through the womanfeeling Website, click on the Add to Cart button for the items that you wish to purchase.
How do I place an order on Womanfeeling Website?
Once your desired item is added to the shopping cart just click on the shopping cart icon and select proceed to checkout, you can either checkout as a Guest or you can sign up to get the latest updates. Then you have to provide your personal details, select the payment method and then select the place order button. Then you will receive a verification code, please enter it in a given tab, so your order can be verified.
What if the product is Out of Stock?
If the Product is shown out of stock. Please contact us
Read more about Womanfeeling