Cat Toy Funny Cat Toy Three in One
Irregular flapping or pause for cat play. Not continue rotation at a place, Kittens chase prey jumping pounce with free rolling toy. Upgrade ball base like tumbler, No more trouble kitten overturn toy not working
Our flapping toy moving with free rolling ball, like real wildlife always attract cats busy to chase. like cat wand teaser play and entertainment everyday.
Smart interactive Cat toys
With microprocessor software control butterfly or feahter irregular moving or pause in 5 minutes, then auto off. Toy smart wake up to move while motion sensor detect cat's paw interact. Kitten could selp play with toy while cats want, no more trouble people to turn on/off toy switch again and again for cats.
All materials are cat safe and friendly. Premium material with butterfly + nature feather are safe for cats kittens play and chew.
1. Open the battery cover and insert the battery
2. Insert the accessory into the joint at the top of the robot
3. Press the switch and the robot starts working
4. Turn on the switch and the robot will automatically shut down after five minutes of operation.
5. The toy can be closed again during operation.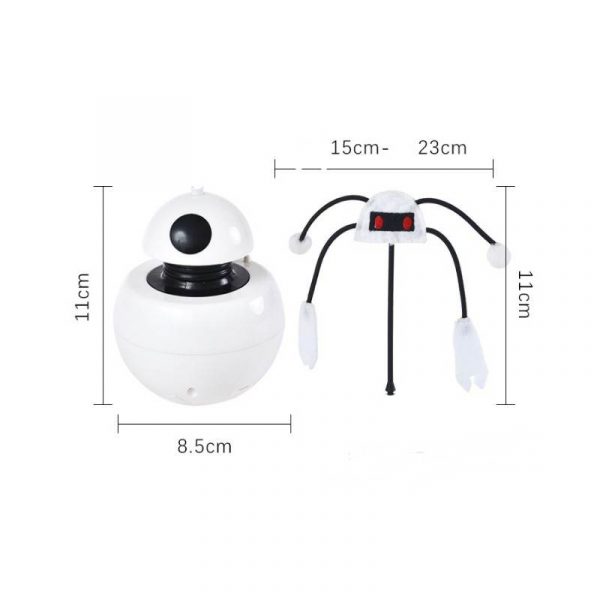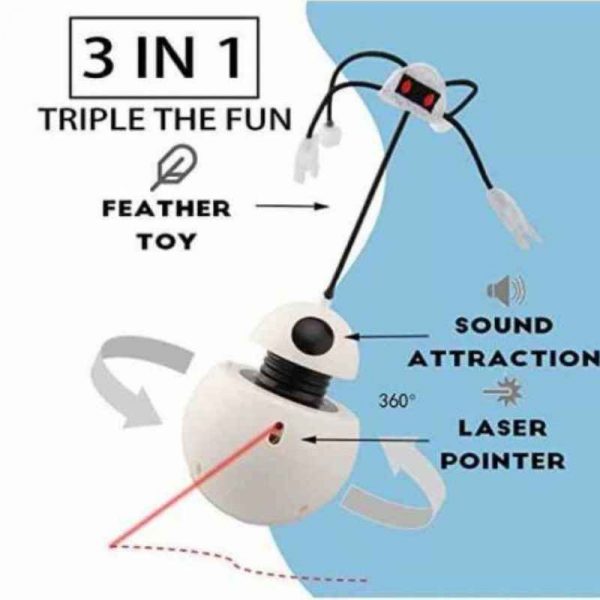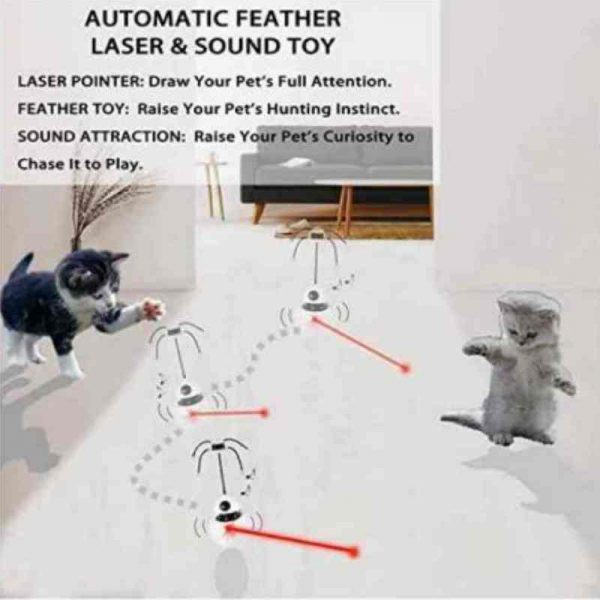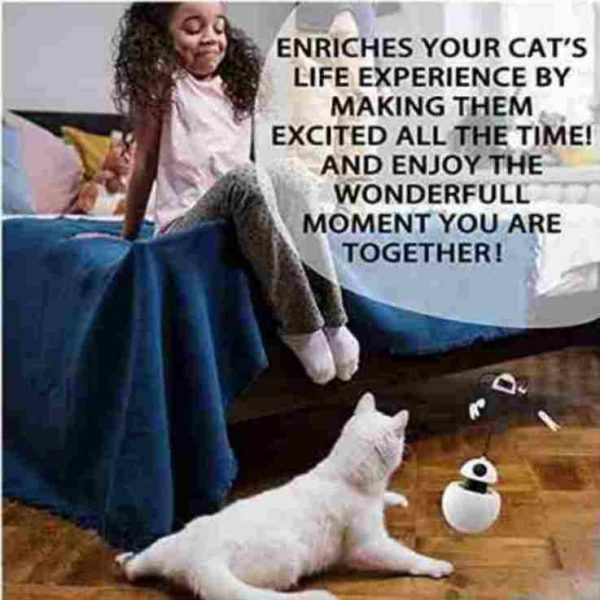 Buy Quality Cat Toy Funny Cat Toy Three in One from here available at Women Feeling. Visit us online today to get the best deal. Shop now!
FAQs
Do I need to set up an account to place an order?
You can shop at womanfeeling, either by registering with us or using a guest account to checkout.
How do I make an account?
Simply click Create an Account, enter the required details & submit the form.
How do I select items to purchase?
As you browse through the womanfeeling Website, click on the Add to Cart button for the items that you wish to purchase.
How do I place an order on Womanfeeling Website?
Once your desired item is added to the shopping cart just click on the shopping cart icon and select proceed to checkout, you can either checkout as a Guest or you can sign up to get the latest updates. Then you have to provide your personal details, select the payment method and then select the place order button. Then you will receive a verification code, please enter it in a given tab, so your order can be verified.
What if the product is Out of Stock?
If the Product is shown out of stock. Please contact us
Read more about Womanfeeling