12-Piece Stainless Steel Rose Gold Manicure Tool
BEAUTIFUL ROSE GOLD MANICURE KIT
It has class, style, and elegance not found in any other kit. Perfect compact size 6x3x1″ fits nicely in purse, luggage, briefcase, or glove compartment. Take this everywhere for lovely nails and flawless skin.
12 PIECES WITH EVERYTHING YOU NEED
It's a kit including Nail Clipper, Toe Nail Clipper, Diagonal Clipper, Scissors, Cuticle Trimmer, Ear Pick, Double Sided Push Stick, Eyebrow Tweezers, Peeling Knife, Nail File, Blackhead Needle and Loop Remover, and V-Shaped Push Stick. Having the right tool makes any task faster and easier.
RUGGED STEEL CONSTRUCTION
These tools are made to highest standards to look good and work well for years of service. They have a professional appearance usually associated with fine salons and spas. Step up to the improved quality offered in this remarkable set at a money saving value price.
 FINE ROSE GOLD TRAVEL CASE
This is made of genuine leather for a stylish look that always impresses. The classic design gives you fresh energy every time you pull it out and open the case. The rose gold color is a customer favorite and goes well with everything you own.
Just right for birthday gift, holiday present, and for anniversary. Get it now while we have this popular set in plentiful supply. It's selling quickly as women everywhere discover the excellent design and high quality.
Product Information:
Material: stainless steel carbon steel
Name: 12-piece beauty manicure set
Size: 15. 5*8. 5*2. 2cm
Uses: manicure/eyebrow trimming/acne removal/peeling
Color: local gold/rose gold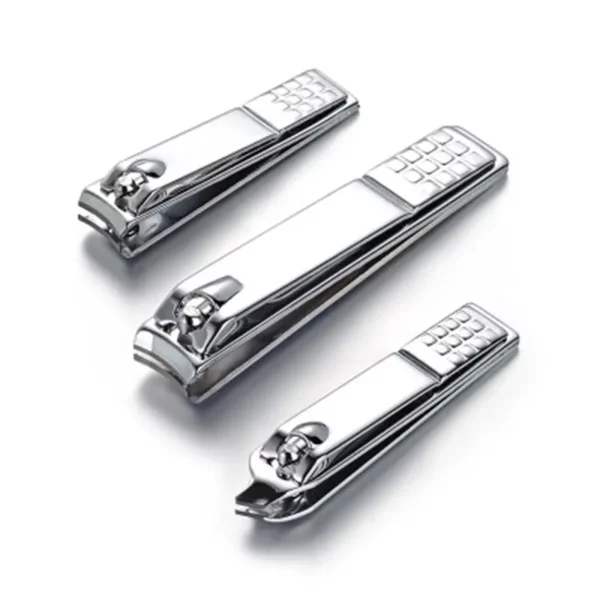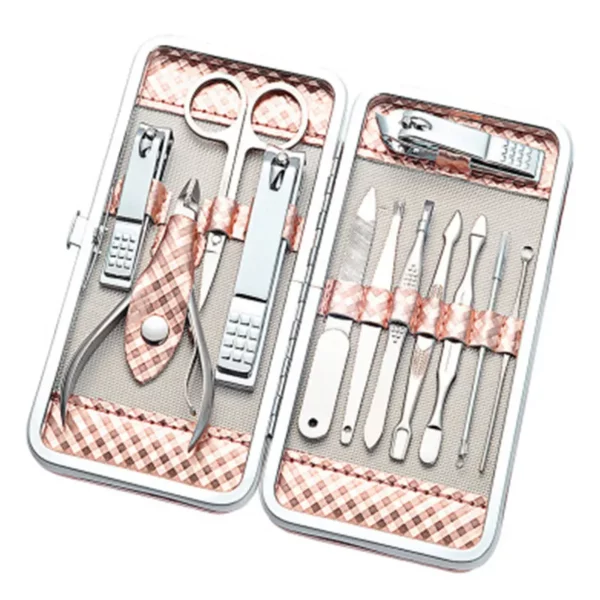 Need an affordable stainless steel manicure tool? Check out our new collection for more.
FAQs
Do I need to set up an account to place an order?
You can shop at womanfeeling,either by registering with us or using a guest account to checkout.
How do I make an account?
Simply click Create an Account, enter the required details & submit the form.
How do I select items to purchase?
As you browse through the womanfeeling Website, click on the Add to Cart button for the items that you wish to purchase.
How do I place an order on Womanfeeling Website?
Once your desired item is added to the shopping cart just click on the shopping cart icon and select proceed to checkout, you can either checkout as a Guest or you can sign up to get the latest updates. Then you have to provide your personal details, select the payment method and then select the place order button. Then you will receive a verification code, please enter it in a given tab, so your order can be verified.
What if the product is Out of Stock?
If the Product is shown out of stock. Please contact us
Read more aboutWomanfeeling