Cat Interactive Toy Ball
50mm/1.97in balls simulate either a frog, cricket, or bird
Cat Interactive Toy Ball, Touch the blue ball for the frog's croak or the yellow one to hear the cricket's chirp. The pink option gives a musical bird's tweet.
Smart tap trigger with built-in high-sensitivity sounder
When the pet touches the toy, the sounds encourage interactive play.
2 materials available: soft, smooth EVA and plush, furry woolen
The interactive balls are lightweight and durable to withstand heavy play, and the textures provide additional interest.
Catnip Can Be Added (not included in the pack)
After opening the lid, you can add catnip to the ball. It can make your cat feel excited and happy, and become the cat's favorite toy. It can encourage the cat to exercise, stimulate the cat's thinking or accompany the cat, allowing your cat to exercise and stay healthy.
Built-in, non-replaceable lithium battery
Each toy will sound up to 10000 times. To protect pets, the battery is secured inside.
To add catnip, open the lid, pour some in, and close the cover tightly.
Product Information:
Balls simulate frog, cricket, and bird sounds

Smart tap triggers sound during play

Choose from smooth EVA or fuzzy wool

Add catnip inside

Durable lithium battery provides 10000 plays
Package Contents
Note:
To avoid damage or injury, the battery is not replaceable.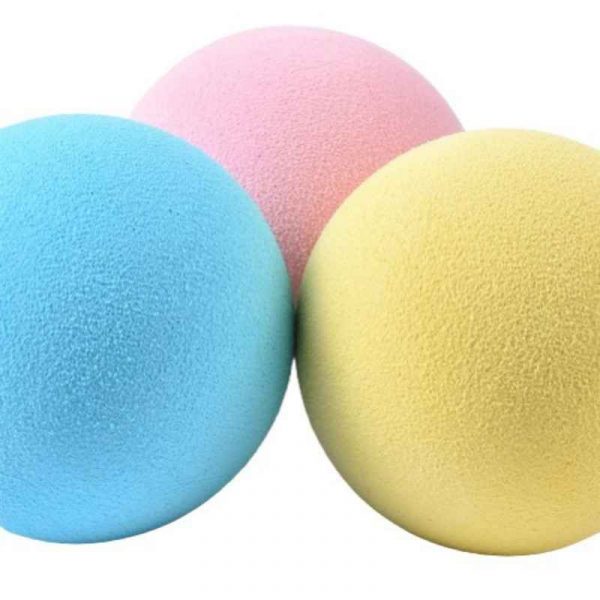 Need an affordable Smart cat toy interactive ball? Check out our new collection for more.
FAQs
Do I need to set up an account to place an order?
You can shop at womanfeeling, either by registering with us or using a guest account to checkout.
How do I make an account?
Simply click Create an Account, enter the required details & submit the form.
How do I select items to purchase?
As you browse through the womanfeeling Website, click on the Add to Cart button for the items that you wish to purchase.
How do I place an order on Womanfeeling Website?
Once your desired item is added to the shopping cart just click on the shopping cart icon and select proceed to checkout, you can either checkout as a Guest or you can sign up to get the latest updates. Then you have to provide your personal details, select the payment method and then select the place order button. Then you will receive a verification code, please enter it in a given tab, so your order can be verified.
What if the product is Out of Stock?
If the Product is shown out of stock. Please contact us
Read more about Womanfeeling