Hip underwear shaper
Remarkable Padded Butt Lifter
Make your bum and buttox look Bigger, the real round is a wonderful natural curve, it is the most basic concept of female beauty, our high waist hips enhance control underwear can make the buttock charm perfect show. So , when people around you can't help but notice your perfect butt, you can wear it and enjoy it!
Removable pads and a seamless look
A soft, thick mat guarantee that your buttock are lifted and lasted all day. In addition, we have specially upgraded pads and edges to avoid revealing lines under tights, jeans, leggings or dresses. This way You can enjoy sexy hips and beautiful curves at any time, you don't even notice it.
Enhance your hips and shape your hips' natural curves. Make your hips bigger, more sexy and more attractive. Get the hips and beauty you have always wanted. The hip pants cover your loose skin without any traces.
A combination of 80 percent nylon and 20 percent spandex makes hip lift underwear a gentle kiss on your skin. It will take care of your skin and won't wear your skin. Hip lift underwear is very elastic and will Keep your hips lifted and comfortable. With it, you can stretch or bend the body shape you want!
Suitable for Any Occasion
Made of comfortable, adjustable, breathable, ultra-thin and high class material. Perfect for much occasions and suitable for 4 seasons. Easy way to wear it everyday for club, wedding, dating, party, work, Cosplay, social outgoing, dancing, etc.
Product Information:
Fabric name: Nylon
Function: Adjustable
Color: black, complexion
Size; S, M, L, XL, XXL, XXXL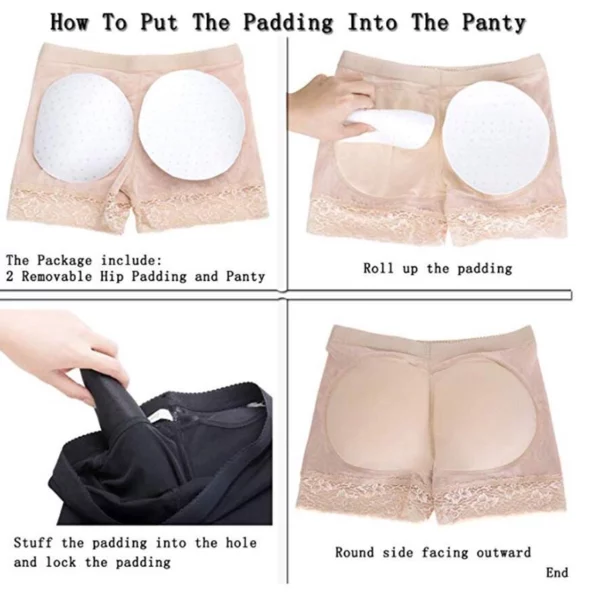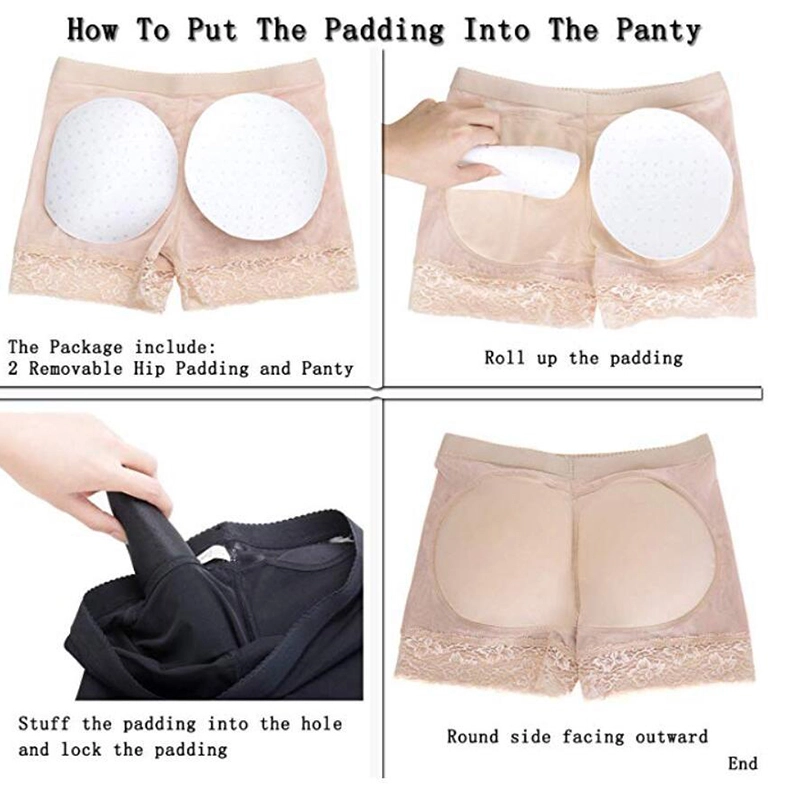 Need an affordable Hip underwear shaper for women? Check out our new collection for more.
FAQs
Do I need to set up an account to place an order?
You can shop at womanfeeling,either by registering with us or using a guest account to checkout.
How do I make an account?
Simply click Create an Account, enter the required details & submit the form.
How do I select items to purchase?
As you browse through the womanfeeling Website, click on the Add to Cart button for the items that you wish to purchase.
How do I place an order on Womanfeeling Website?
Once your desired item is added to the shopping cart just click on the shopping cart icon and select proceed to checkout, you can either checkout as a Guest or you can sign up to get the latest updates. Then you have to provide your personal details, select the payment method and then select the place order button. Then you will receive a verification code, please enter it in a given tab, so your order can be verified.
What if the product is Out of Stock?
If the Product is shown out of stock. Please contact us
Read more aboutWomanfeeling