Outdoor Emergency Blanket Survival Insulation
waterproof Emergency Foil Blanket
The Emergency Foil Blanket is a waterproof, snowproof, and weatherproof foil blanket that can be used to retain or deflect heat. It is also a great way to keep you warm in the coldest of conditions.
This emergency blanket can be used to provide temporary life-saving shade for emergency personnel in disaster zones, suitable for field exploration, and tourism.
Wide range of applications
Give your outdoor gear a new look and keep you warm in an emergency. Our Emergency Foil Blanket is perfect for outdoor enthusiasts and first responders for tent footprints, backpack covers, emergency signals, solar ovens, lamp covers, fishing bait, bird prevention, disaster prevention.
Use it as a reflective film to send signals to rescuers. It can be used as a poncho on rainy days. In summer, parking under direct sunlight and covering the front windshield.
Emergency Foil Blanket is a lightweight and durable-military grade 12 micron aluminized polyethylene polyester film, 51″x82″/130×210 cm/2 ounces. It is used to protect your home from the sun, rain, snow, and wind. It is also used as a bed sheet or blanket in the event of a fire or other emergency.
Product information:
Material: PET film + coating
Color: silver
Storage volume: 4*0.7*3"
Area: 83X63"
Thickness: 0.01197 (mm)=11.97um
Use occasions of emergency blanket:
1. After an accident occurs, the body can be covered with an emergency blanket, and the body temperature will drop sharply;
2. When the vehicle breaks down in a cold area or at night, you can use an emergency blanket to keep your body warm;
3. The emergency blanket can be used as a reflective film to send a signal to rescuers;
4. In rainy days, the emergency blanket can be used as a rain poncho; it can be opened as a rain shed;
5. Parking under direct sunlight in summer, cover the front windshield of the car with an emergency blanket to reduce heat absorption in the car;
6. Put an emergency blanket in the sleeping bag to keep warm;
7. Other suitable occasions.
Packing list:
Emergency blanket*1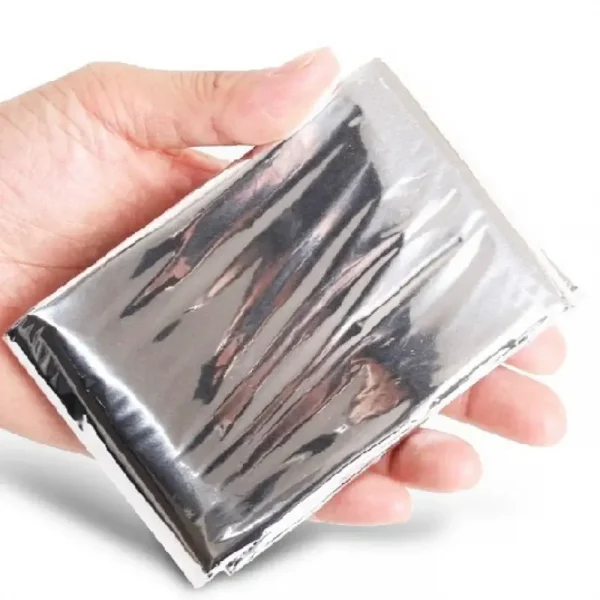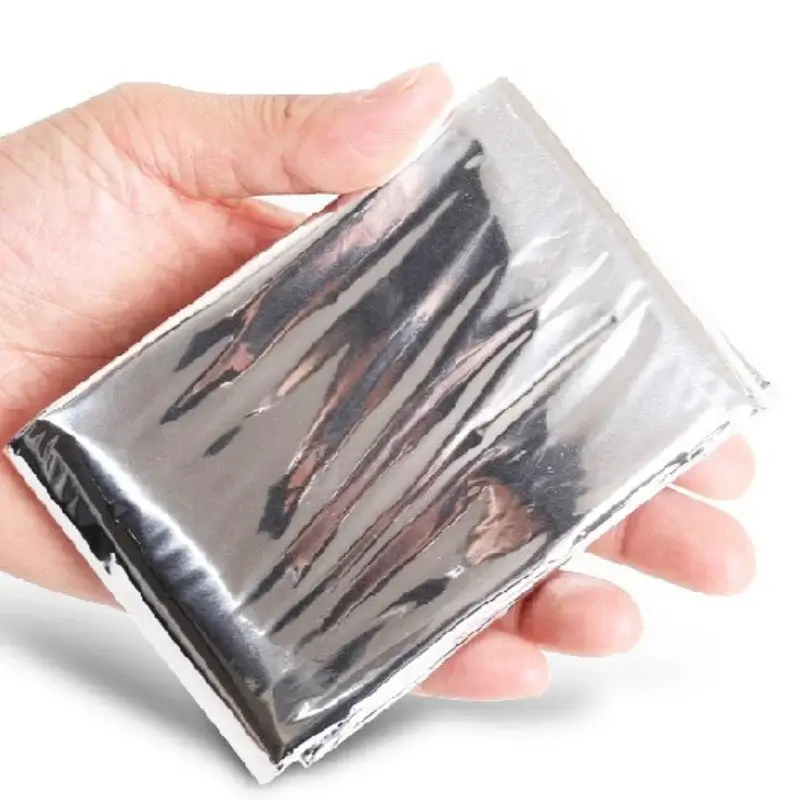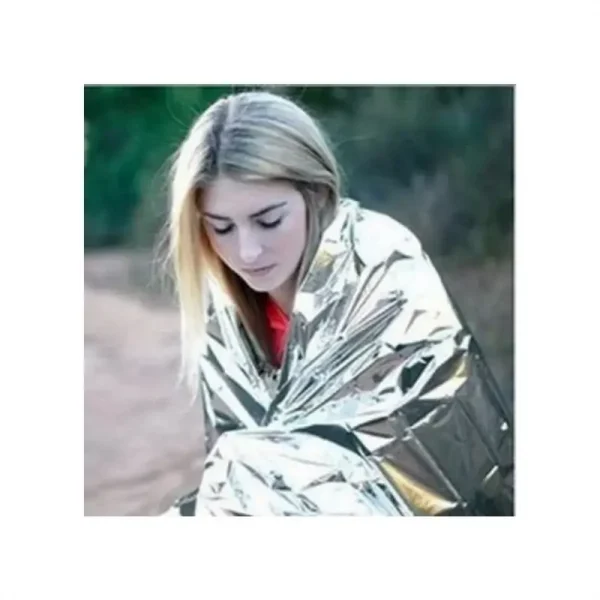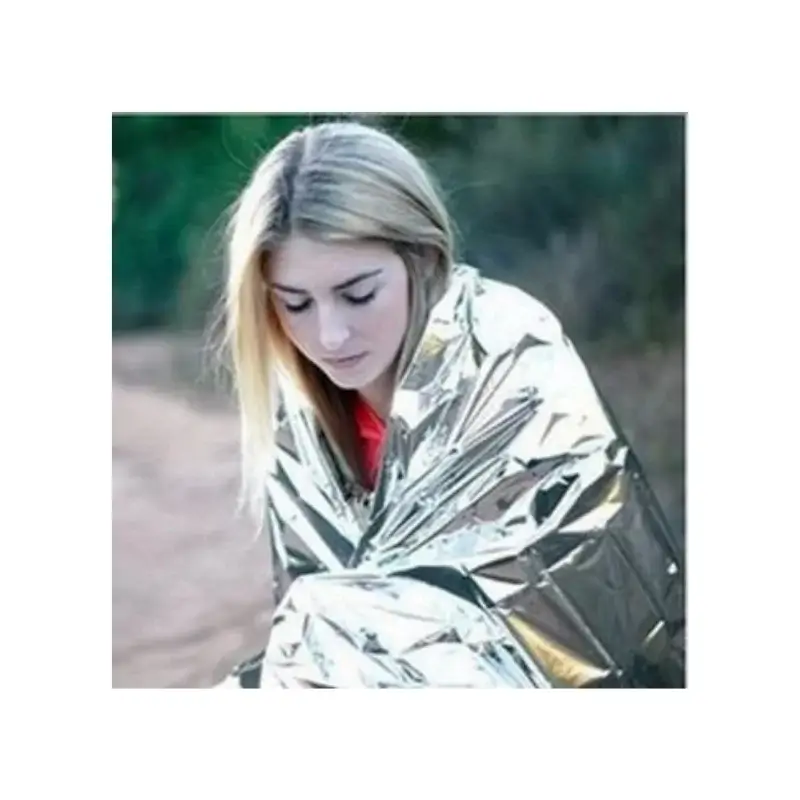 Need more affordable products like this one? Check out our new collection for more.
FAQs
Do I need to set up an account to place an order?
You can shop at womanfeeling, either by registering with us or using a guest account to checkout.
How do I make an account?
Simply click Create an Account, enter the required details & submit the form.
How do I select items to purchase?
As you browse through the womanfeeling Website, click on the Add to Cart button for the items that you wish to purchase.
How do I place an order on Womanfeeling Website?
Once your desired item is added to the shopping cart just click on the shopping cart icon and select proceed to checkout, you can either checkout as a Guest or you can sign up to get the latest updates. Then you have to provide your personal details, select the payment method and then select the place order button. Then you will receive a verification code, please enter it in a given tab, so your order can be verified.
What if the product is Out of Stock?
If the Product is shown out of stock. Please contact us
Read more about Womanfeeling