Thermal Clothing is an essential of every winter wardrobe. But now is the trend of thermal underwear that can keep you warm in freezing winters. These thick thermal underwear not only protects your body against unnecessary cooling but also retain the heat well. You can easily wear it under your ski clothing if you go running, hiking, or exercising in the cold, or if you want to stay warm at home during the day.
In this article, we have listed the reasons for choosing Thermal wear this winter 2022.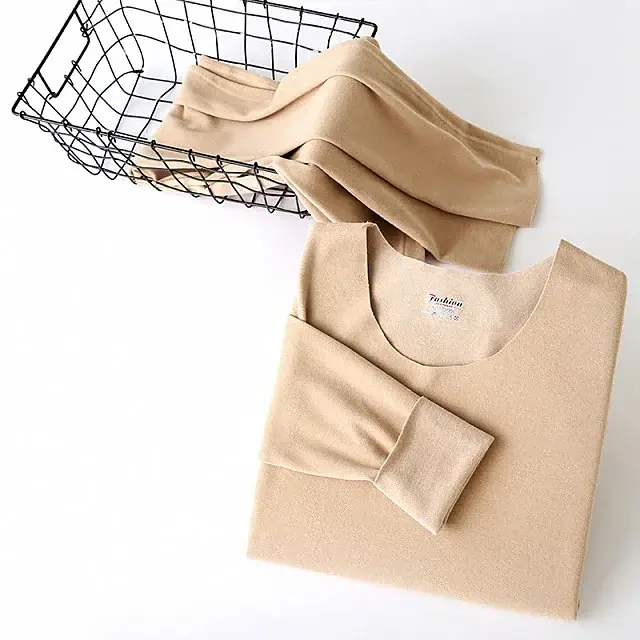 Thermal shirt retains heat
A good thermal shirt retains your body heat so that you cool down less quickly in winter. Because fitting is very important in a warm thermal shirt we have women's clothing available in separate thermal shirts. You wear the thickest thermal shirts if you don't move much in the winter and want to stay warm, while you can also wear a thin thermal shirt in the summer to wick away sweat.
Protect your legs from the cold
Thermal pant is essential if you go in the cold. It protects your legs from the cold from below and protects you from cold knees. You wear the thermal pants under your regular clothing, or under your ski clothing. You can also wear thermal pants as pajamas to stay warm at night.
Wick away sweat and stay cool
In the summer when you exercise, it is important that sweat is quickly removed and that your skin remains cool. By wearing the best sports underwear while exercising when it is hot, you quickly wick away perspiration and cool your skin effectively so that it stays dry for longer. The underwear is also made to help you cool your skin during exercise. Of course, you can also wear sweat clothes under your shirt to prevent annoying sweat spots.
Women Feeling clothing and underwear
Women Feeling divides the underwear into warm thermal clothing for the winter and sports underwear for the summer months. These types of underwear are known to every winter sports enthusiast and runner, although is also becoming more and more known among avid hikers because the underwear is also ideal for this.
Best for cycling
They're known best known for cycling and skating enthusiasts and are also well represented in the running segment. The underwear focuses on wicking away sweat and keeping your skin cool with the underwear. With them, you can start your winter sports holiday with peace of mind. Lots of freedom of movement and wonderfully warm underwear.
The warmest Clothing
Thermal clothing is the warmest. The thickest and warmest thermal clothing comes from Sweden and is from Woolpower. Woolpower uses a very high percentage of merino wool in combination with a special mashing technique that retains the heat even better. Woolpower Thermal clothing is also suitable for the disabled and the warmest underwear can also be worn during the day to keep warm.
In addition to a warm thermal shirt or thermal pants against cold knees, we offer a wide range of thermals that you can browse. Women Feeling has listed the best underwear for women so that you are immediately helped.