Finding good sports leggings or fitness leggings for women is not that easy. You may know if – you're committed to that body pump, Zumba, or spinning class, but your sagging workout leggings keep distracting you. You have to stop jumping or dancing every few minutes to pull up your leggings. After pulling up, your leggings fit just as well, but after a while, you can feel them slowly sliding down again… Argh!
Sagging fitness leggings can also cause irritation during strength training. It is very annoying to have to pull up your leggings after every squat or lunge. Sagging sports leggings are not the only problem, however: fitness leggings are often also translucent around the buttocks so that everyone can see your underwear when you squat. That's why squat-proof leggings are a must!
Tips for finding the perfect sports leggings
One thing is certain: it is not easy to find comfortable, functional, well-fitting, and also nice sports leggings. However, it is certainly not impossible! To help you on your way, we have a few tips for you that might make your search for the perfect leggings a little easier. We have also tried many fitness leggings ourselves and based on that we have listed our favorite sports leggings for women.
Tip 1: Choose sports leggings that suit your training
One workout is not the same – for example when running your body makes completely different movements than when playing tennis, cycling, or lifting weights. When choosing sports leggings, it is therefore important to take into account the type of sport or training for which you want to use the leggings.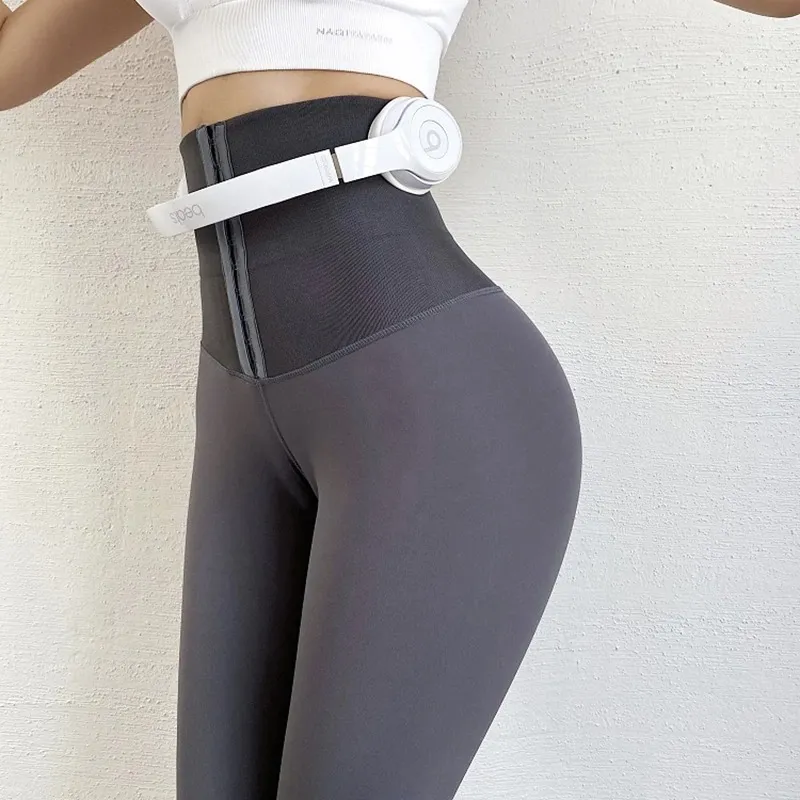 The best sports leggings for women for cardio training
Cardio training can make you sweat a lot. Sports leggings made of breathable material are therefore a must! Do you often do high-intensity workouts that leave you breathless? Then it might be smart to choose leggings with a low or medium-high waist. A high waist legging can feel a bit oppressive.
If you often go running or cycling outdoors, I recommend that you look for sports leggings with one or more pockets. Here you can easily store your keys (and maybe even your phone).
The best fitness leggings for women for strength training
In strength training, your posture and technique are extremely important. It is therefore important that your sports leggings do not restrict your freedom of movement. So look for Stretchable and flexible sports leggings. Good sports leggings feel like a second skin and do not irritate.
It is also important for strength training that your sports leggings do not show through. This is also called a squat-proof legging. So this one should, if all is well, not be translucent when you bend down.
To ensure that your leggings stay in place, it is smart to choose high-waisted sports leggings. Do you regularly combine strength training with cardio? Then go for fitness leggings with a drawstring. This allows you to adjust the height of the waist according to your training.
The best fitness leggings for women for stretching
When you stretch, you bend your body into all kinds of complicated positions. You don't want your sports leggings to limit you in this. So choose stretchable, flexible material here too. To prevent you from getting too cold, it is smart to opt for thicker materials, such as cotton and bamboo. These materials are also very comfortable and nice and soft against the skin.
Try to avoid fitness leggings with zippers or with a drawstring. This can press into your body when you lie on your stomach, back or side.
Tip 2: Take a closer look at the material of Sports Leggings
When choosing sportswear, the fit, size, and appearance of the clothing are often considered. However, the material of the clothing is often forgotten – and that while the material is so important! Different materials have different properties.
Cotton is wonderfully soft and warm. However, I would not recommend this material for cardio or strength training. Cotton retains a lot of moisture. When you sweat, you can also see sweat stains. This also makes the fabric heavier. Would you like soft legging, but do you want to avoid sweat spots? Then go for a mix of cotton and synthetic materials.
Polyester will not easily cause sweat stains. Also, this material will not shrink quickly, and sportswear in this material is often cheap. However, polyester also has disadvantages. Polyester sports leggings offer relatively little heat. You also often suffer from sweat odors in clothing made of 100% polyester.
Elastane (also called lycra or spandex) is extremely stretchy so sports leggings made of this material feel like a second skin. Although this material is often more expensive than polyester, elastane often lasts a very long time. This material is nice and sturdy – elastane is also used for shapewear.
Nylon is also nice and flexible and durable. This material is also very breathable and nylon dries quickly. This is definitely worth considering if you sweat quickly and/or a lot!
Tip 3: Pay enough attention to choosing the right size
No matter how fine the material of your sports leggings is, they will only fit well if you choose the right size. It is therefore important to fit sports leggings extensively. Do you order sports leggings online? Always refer to the size chart of the brand of the leggings. The sizes can differ considerably from brand to brand – where you fit in an S with one brand, you may need an L with the other brand.
Which Leggings you should buy?
Leggings for Cardio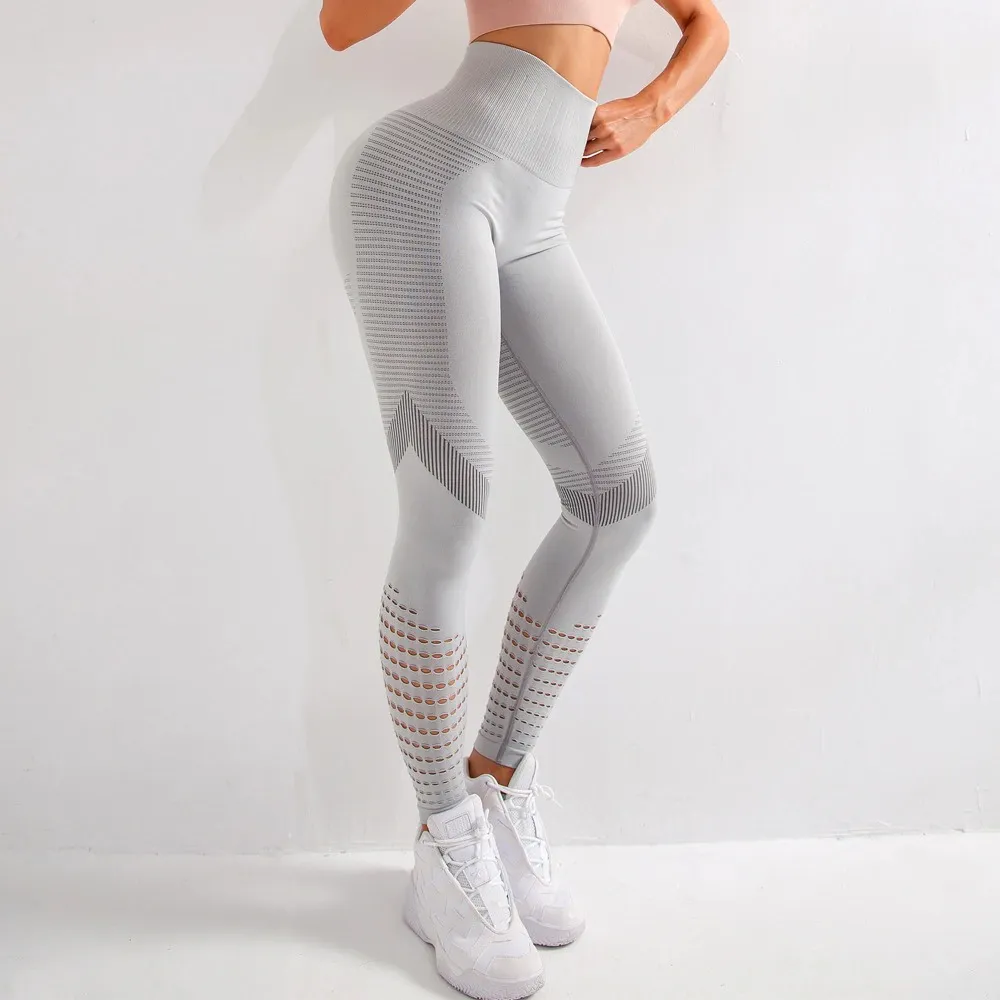 These multi-sport leggings certainly deserve a place in the top 3 high-waisted sports leggings! The leggings are super comfortable to wear, suitable for both cardio and strength training and they keep you cool during your workout, thanks to the Aeroready material.
The leggings have a compression fit, which gives your muscles maximum support to perform optimally. In addition, it is also squat proof and available in different colors!
Leggings for Yoga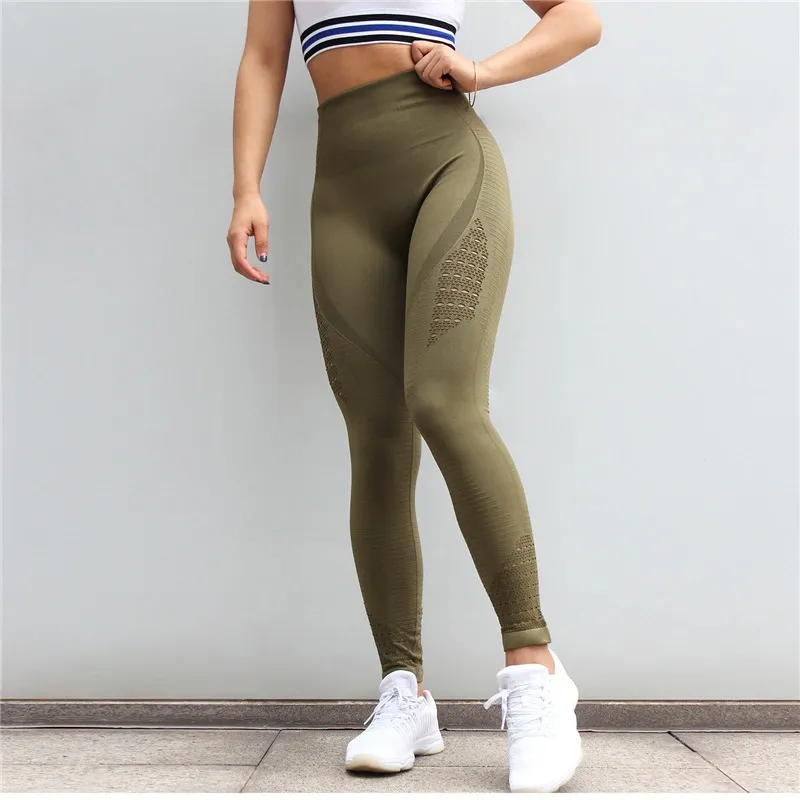 These super beautiful high waist sports leggings have a perfect fit and are very comfortable to wear! The leggings are squat proof and suitable for both fitness and yoga.
It doesn't fall off, so it's so nice during exercise! The Yoga leggings are available in 6 different colors. It does run a bit small, so choose a size larger than normal.
High Waisted Leggings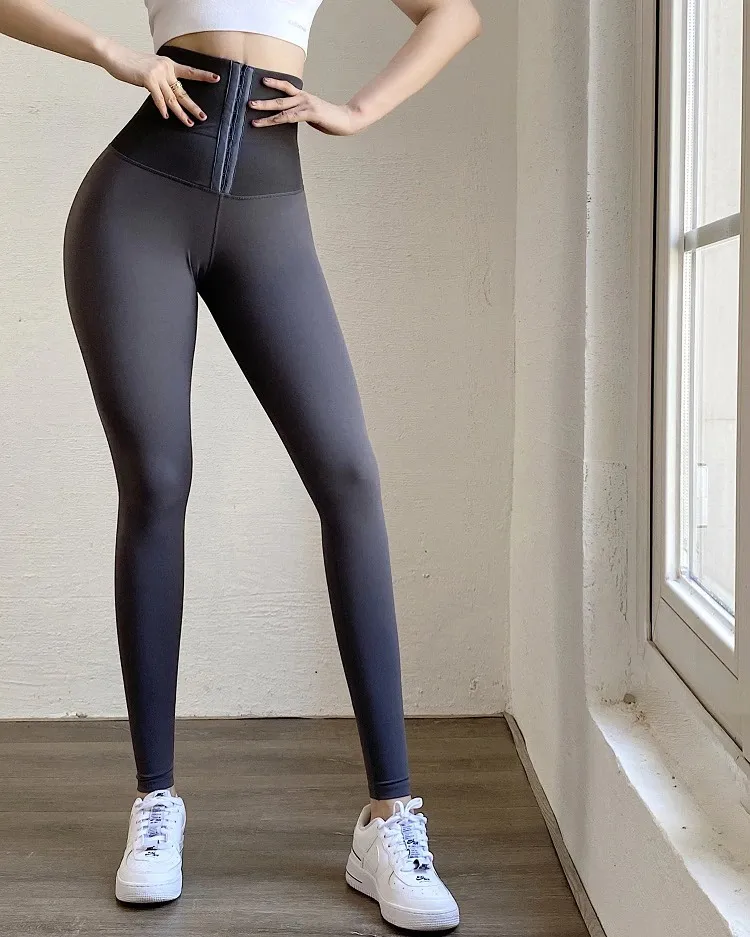 These high-waisted sports leggings not only look great, but they also fit wonderfully and are perfect for both high-intensity interval training and fitness. The leggings are super soft and stretchy. This ensures that the leggings keep you cool during intensive workouts. And not unimportant, it is also squat proof!
Hopefully, this article has helped you find the perfect workout leggings! We're very curious about your favorite, so leave a comment below to share it with us.
Do you want to complete your outfit and are you still looking for good fitness suits then do check out Woman Feeling Collection for Sport Suits 2022.
Prefer leggings specifically intended for yoga? Then take a look at these comfy yoga leggings for women!